Parameters
| | |
| --- | --- |
| Model | EL48-100A, EL48-200A |
| Standard Voltage | 51.2V |
| Rated Capacity | 100Ah, 200Ah |
| Continuous charge current | 80A/100A |
| Continuous discharge current | 100A/200A |
| Output Port | Positive and Negative |
| Cycle Times | 6000 Times |
| Communication Function | RS485/CAN |
| Dimension | 562*385*252mm/562*385*252mm (or customized) |
| Weight | 68KG/86KG (OEM) |
Description
Safety mission:
We are purpose by the "Safety", and strives to increase the use safety of this lithium battery from all aspects by using all methods,
and protecting people's lives and property who can't worry about using batteries.
This product is an innovative safe lithium battery. By embedding a protective circuit in the battery,
the defect of the ordinary lithium battery without safety protection device can be solved, and the circuit can be cut off in time when the equipment fails.
Prevent the heat and explosioned in danger because of the quipment short-circuit from the battery.
AUMOON has 20 years of production experience and rich experience in various usage scenarios.
Our products can be guaranteed for 8 years, used for more than 10 years,committed to producing the highest quality and safe products.

Built-In BMS(Battery Management System)
: to protect it from overcharge, over-discharge, over-current, and short circuit with excellent self-discharge rate.

Deep Cycle Battery:
Our LiFePO4 battery provides 6000+ cycles(90%).
Support Off-grid and hybrid systems.

Capacity Expansion:
OEM choice from 48V in series to 960V, 51.2v in series to 1024V battery box, support customization the voltage and capacity.
AUMOON factory will fully cooperate to provide customers with more choices.

LiFePO4 Battery Widely Used:
Home energy storage system, E-bike, UPS backup, lighting, digital/CCTV cameras, portable TV, e-robot, electric vehicles, DIY loud speaker etc.
LiFePO4 battery can be used for all equipment using lead-acid battery.
Model

HS-4850

HS-4875

HS-48100

HS-48200

Battery Capacity [Ah]

50Ah

100Ah

150Ah

200Ah

Nominal Battery Energy [Kwh]

2.4

3.6

4.8

9.6

Peak Output Current [Amp]

50

75

100

200

Net Weight [Kg]

22

31

40

75

Dimension [L*W*H, mm]

482*410*100

482*410*150

482*420*177.5

482*592.5*236.4

Discharging temperature:

-20 ~ 60[℃ ]

Life Cycles

>6000

Nominal Voltage [V]

48V or 51.2V

Communication

CAN/RS485/DRY CONTACT

Certificate & Safety Standard

TUV / CE / EN62619 / IEC62040 / UN38.3/FCC/MSDS

Warranty

8 Years

Alarms

Battery Operation/Out of Battery/System fault/Temperature alarm

Application

Applied in off-grid and hybrid systems, Compact Design, Modular Expansion

Monitoring & Protection

With BMS protection in each Module, and breaker embedded in the system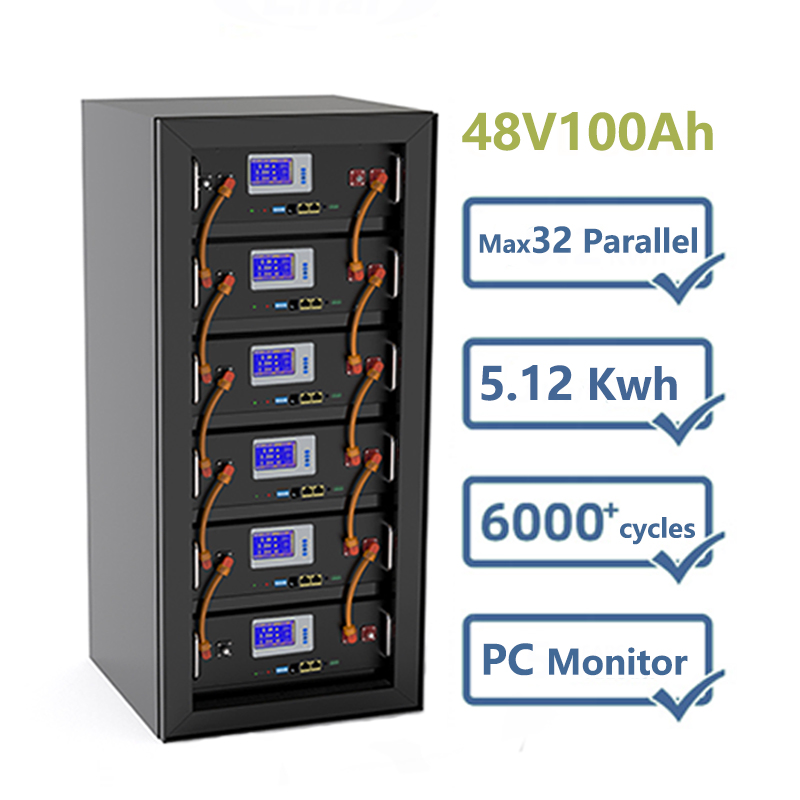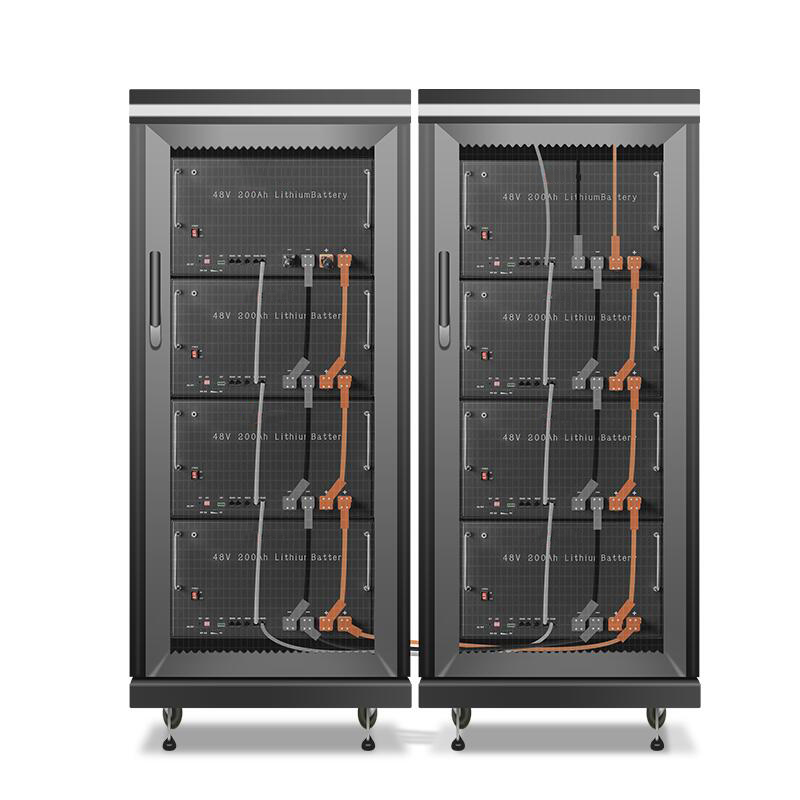 We supply installation cables and accessories for our products.
AUMOON can be consulted for other requirements.
AUMOON solar storage systems have earned worldwide recognition.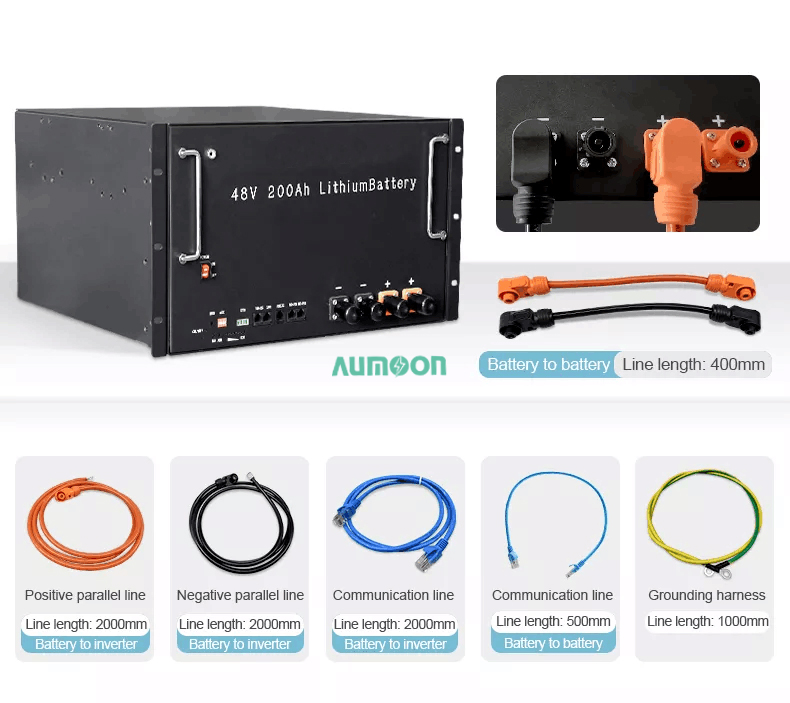 Attention:
1.Do not expose to, dispose of the battery in fire.
2.Do not put the battery in a charger or equipment with wrong terminals
connected.
3.Avoid shorting the battery
4.Avoid excessive physical shock or vibration.
5.Do not disassemble or deform the battery.
6.Do not immerse in water.
7.Do not use the battery mixed with other different make, type, or model batteries.
8.Keep out of the reach of children.
This lifepo4 battery cell is a capacity type lithium battery has the high unit capacity.
Many of our customers will buy lifepo4 battery instead of lead-acid batteries and use them in solar energy systems,
electric vehicles, UPS backup power supplies ,Electric bikes,Scooters,Boats, Submarines, Golf carts, Communications, Energy storage, Lntelligent network, etc.