Parameters
| | |
| --- | --- |
| Model | CPS-500W |
| Capacity | 450WH |
| Output ports(110V/220V) | 1* AC outlets (EU/UK/AU Socket) |
| Output ports(12V) | 2*DC port (5521) |
| Output ports(5V) | 2*USB-A +2*USB-C |
| Input ports(12V) | 1*DC port (5521) |
| LED light | 5W+3W |
| Color | Yellow (OEM) |
| Dimension | 27.7*21.8*23.7cm |
| Accessories | User Manual,AC charger |
Description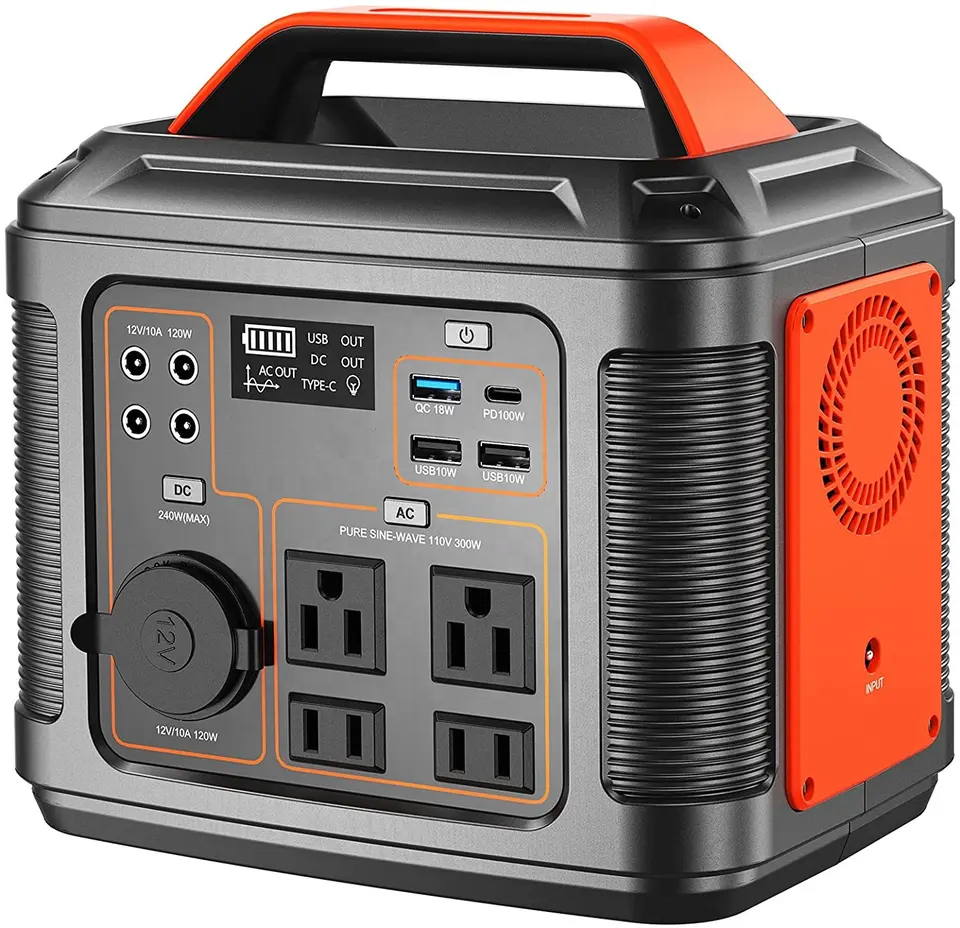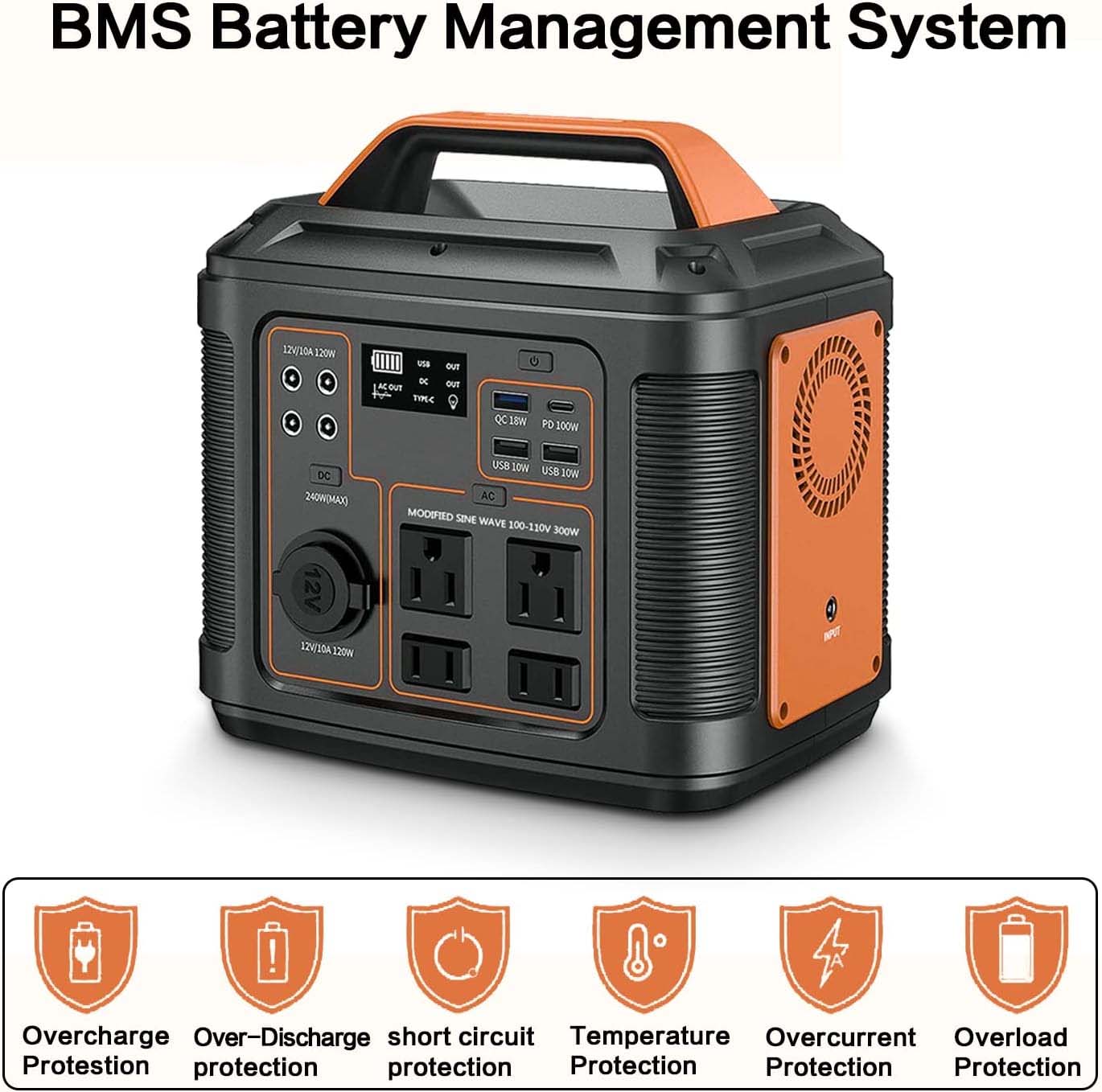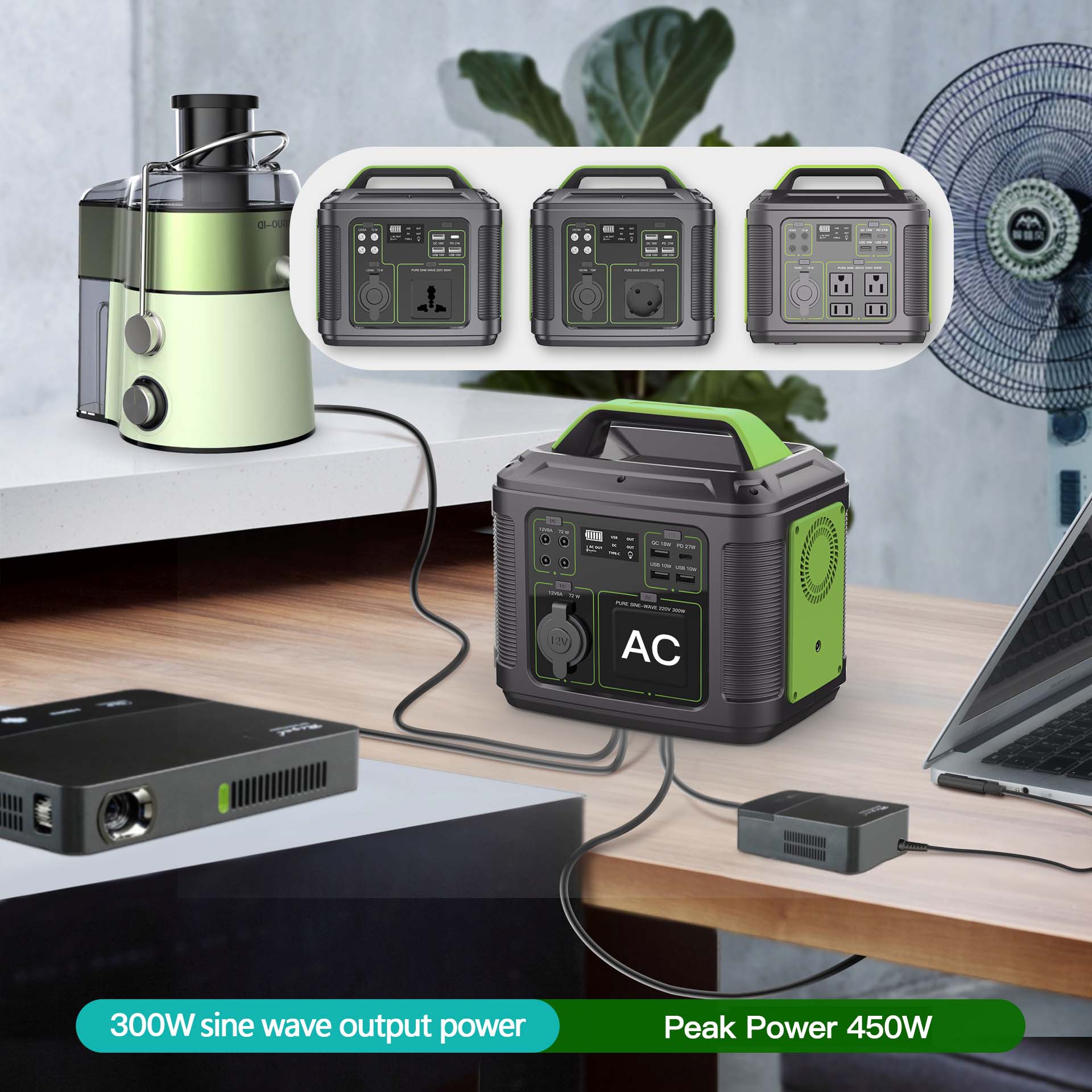 CPS-500W
Green & clean lifepo4 Portable Power Station. You can use more than 6 kinds of devices together.
It is designed for power backup for power failure or far away from wall outlet.
Such as camping, road trip, tailgating party, BBQ, adventure, photography, fishing,etc;
in addition,many power shortage occasions , especially when you are stuck in hurricanes, flood, mountain fire, Tornadoes,etc.

You can have your small household appliance(MAX.500W) like LED light, drone, camera, laptop, router, projectors,smartphone, tablet
charged.
The compact and lightweight design is perfect for indoor and outdoor activities.
with the foldable handle design, it is
much space-saving to carry around power anywhere, power anytime.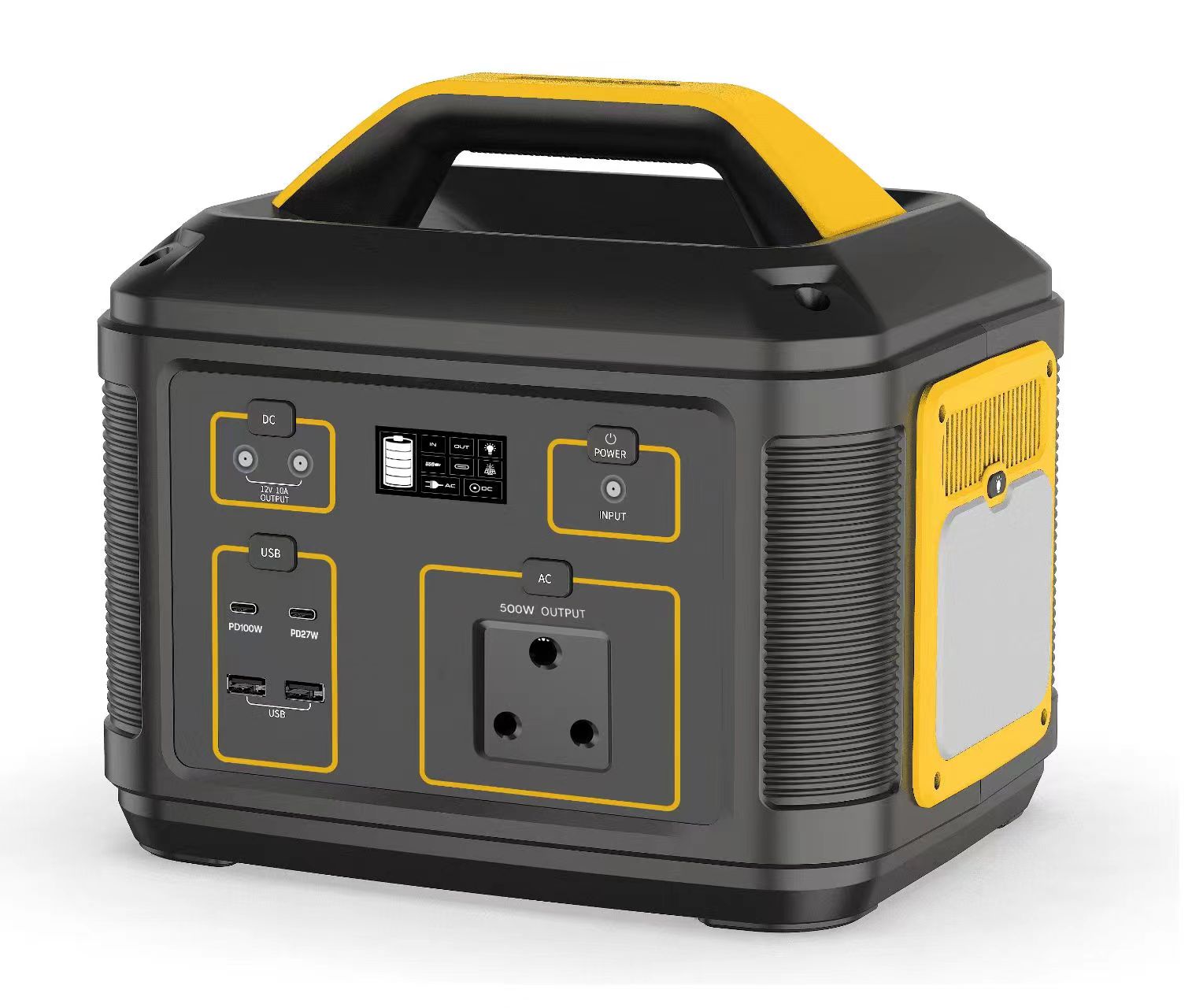 Cgarging By Solar Panel
We can configure the right type of solar panels for you according to your needs, 40W 60W 80W 100W 200W 400W are available.
You can not only charge your power station through an AC outlet, but also through solar panels.
500W (512WH) power station support 200W (Max) solar panels for charging.
1. Solar Panel 60W full charged 500W power station about 7-8hours
2. Solar Panel 80W full charged 500W power station about 6-7hours
3. Solar Panel 100W full charged 500W power stationabout 5-6hours

Meanwhile, we also have a variety of capacity power station for you to choose from, 300W 600W 1000W 2000W 3000W 5000W and even higher,
and we support customized service, welcome to inquiry!