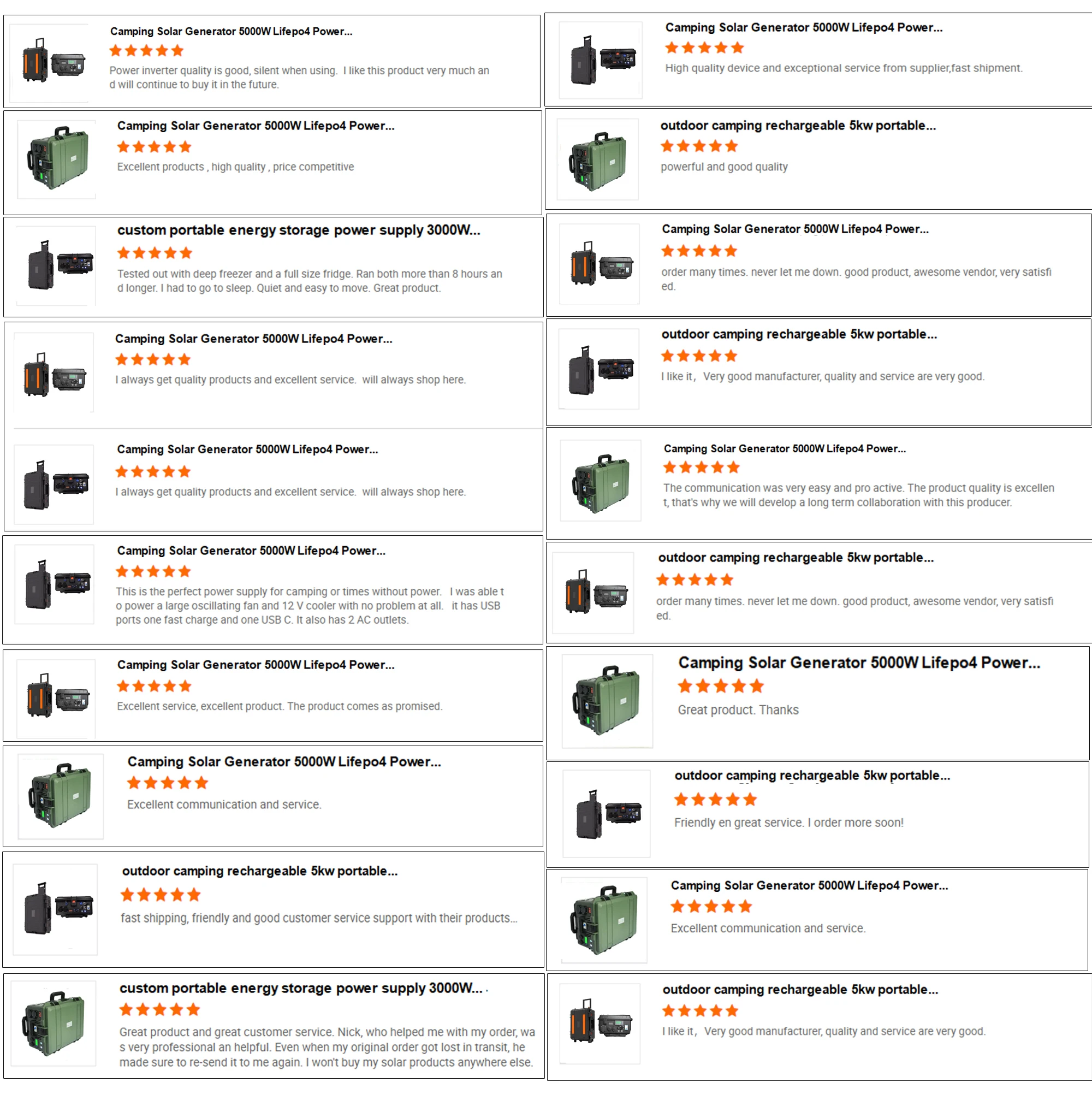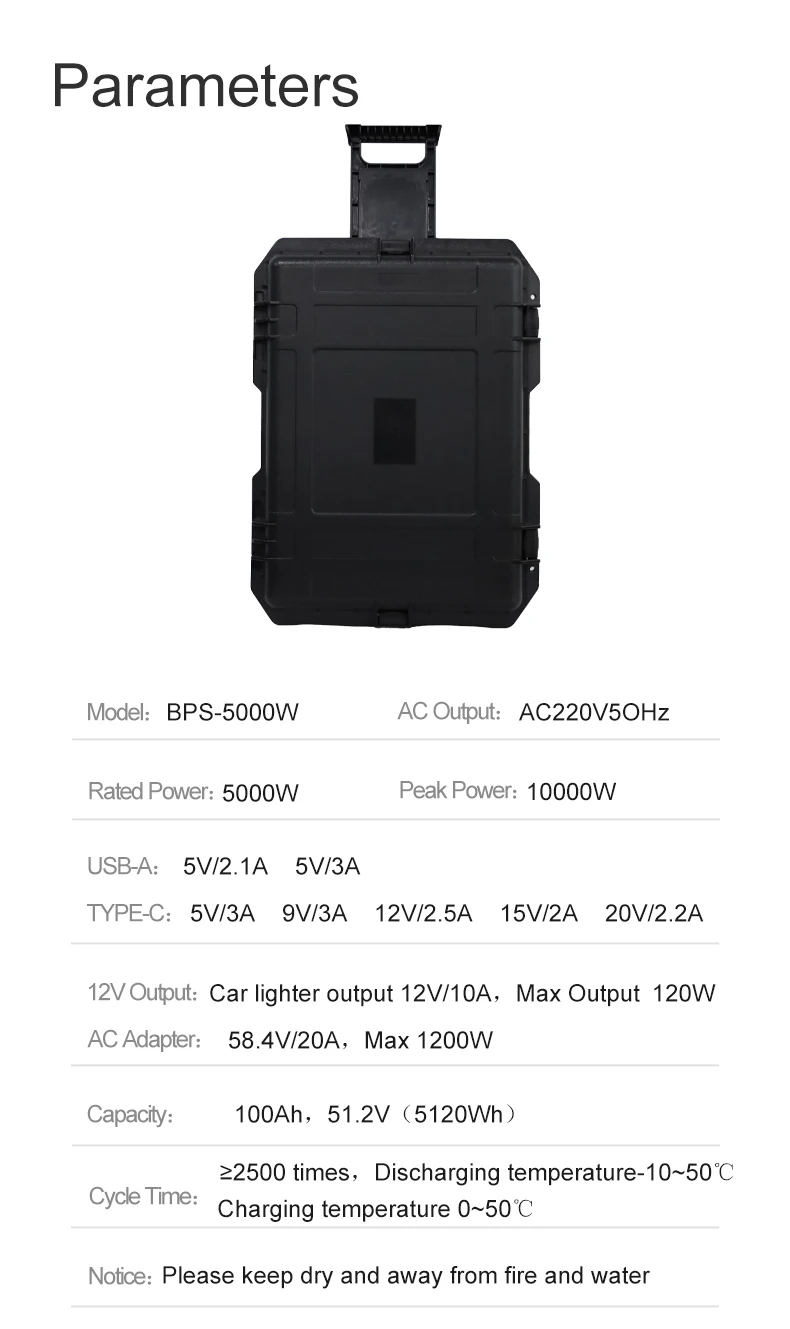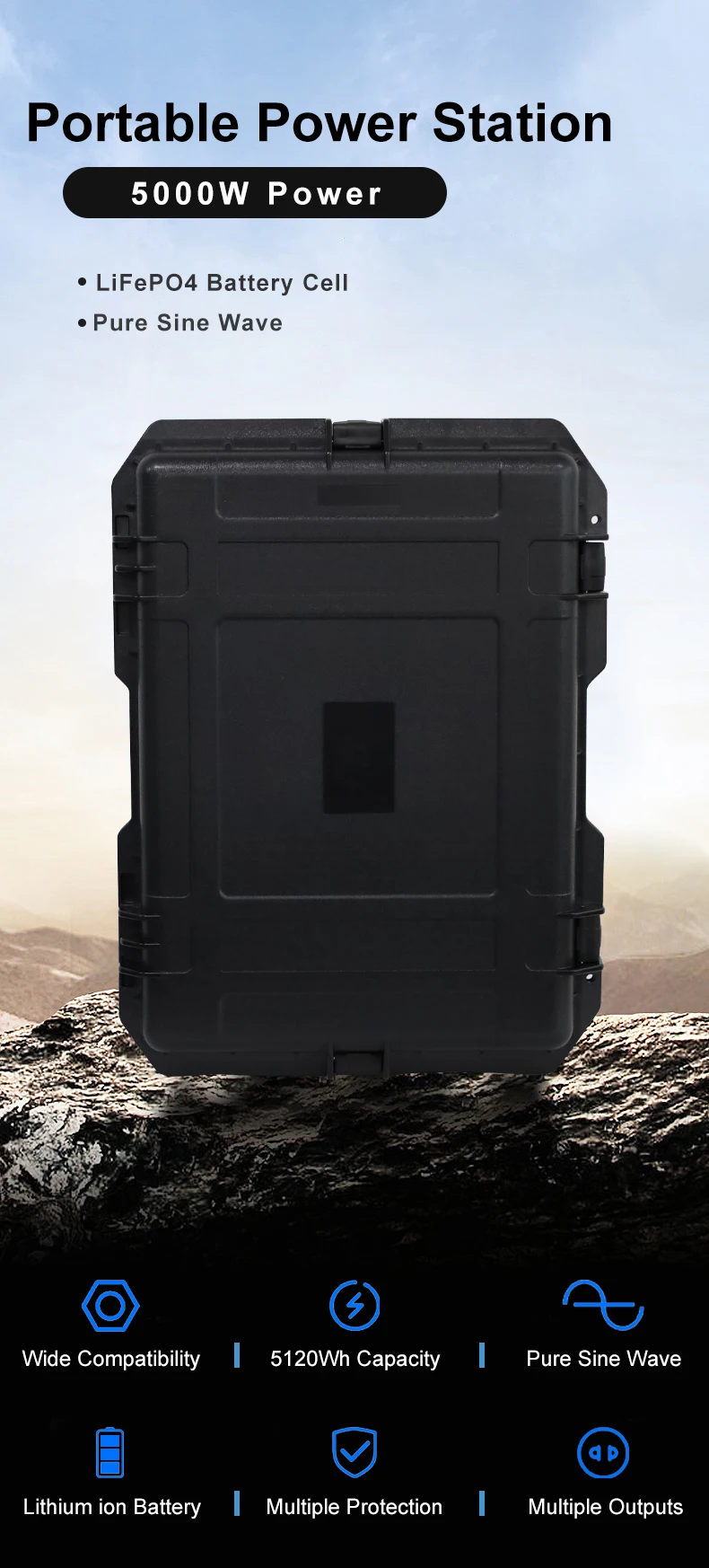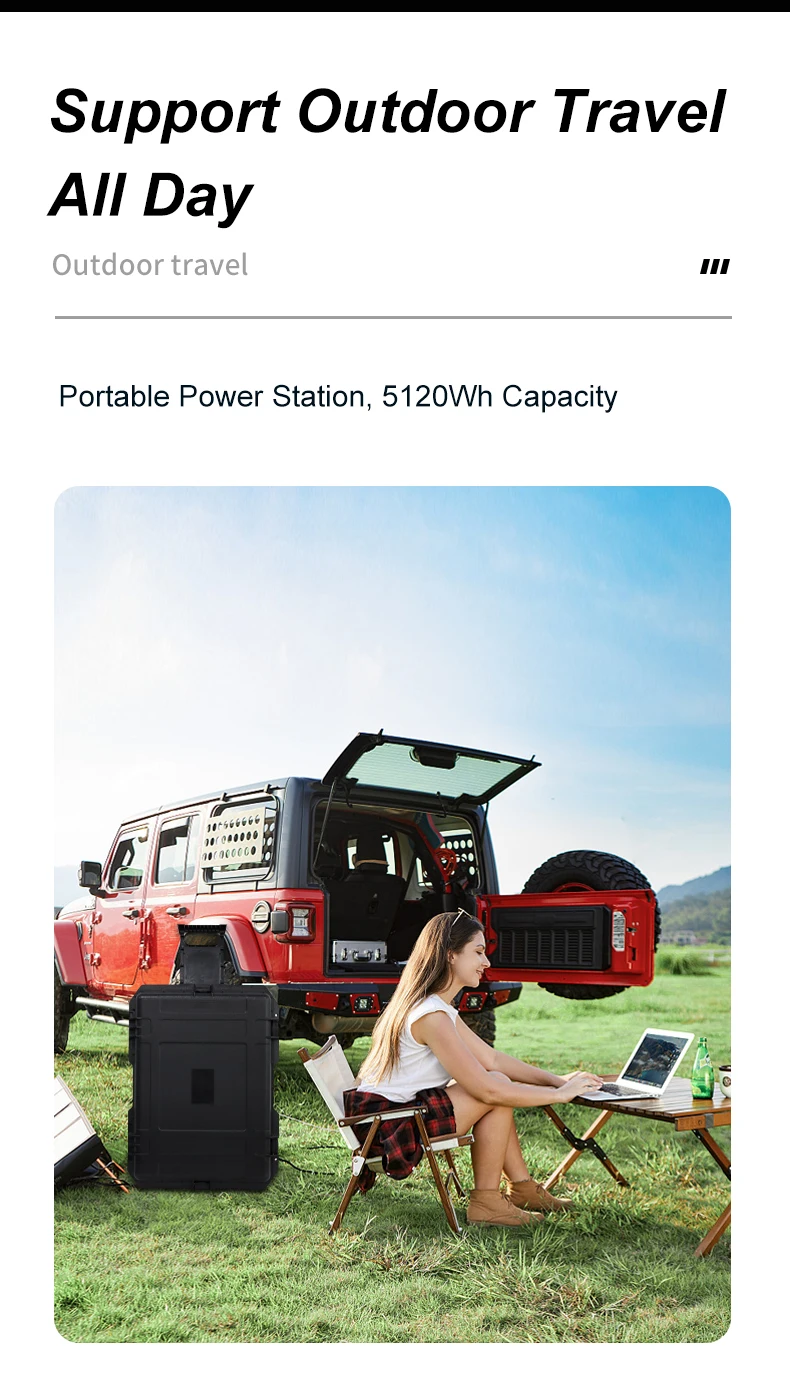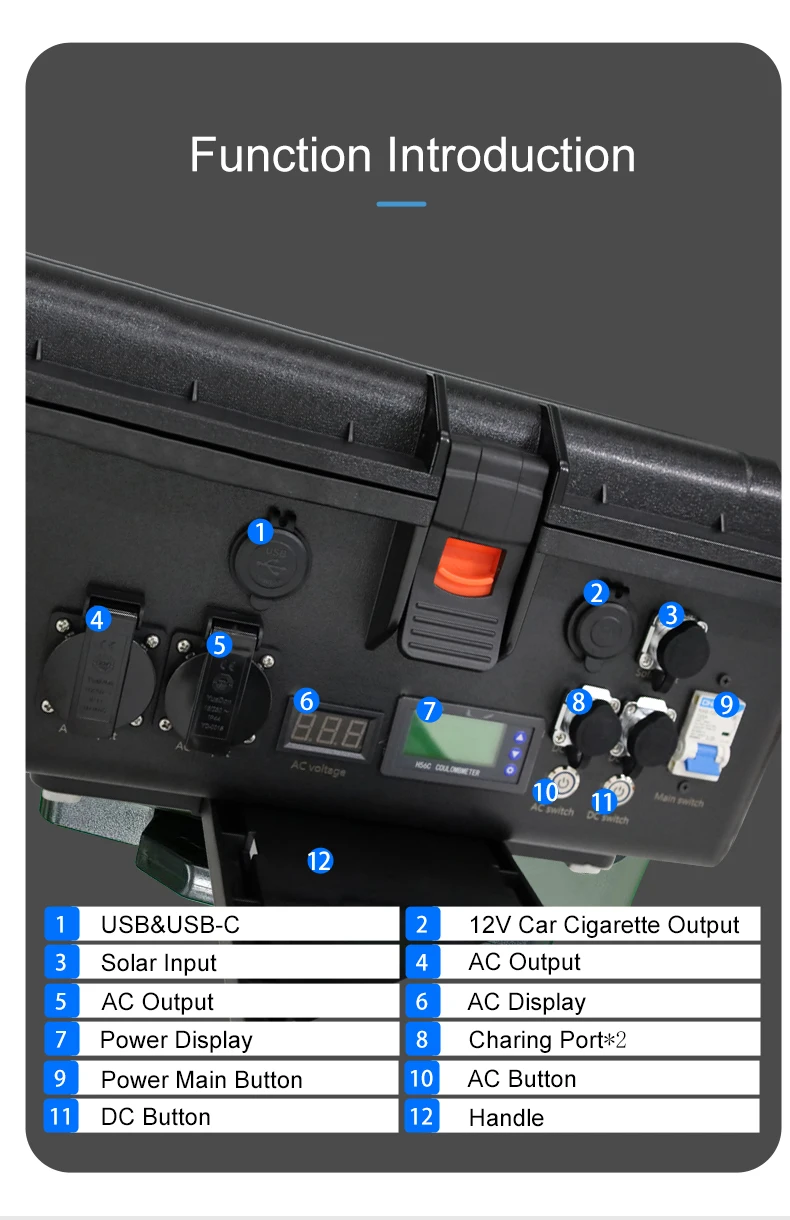 Features:
1. Combine pure sine wave inverter/MPPT solar controller/battery all in one. Charging with solar panels, 5kw with panel solar generator.
2. Power frequency, adapt to various types of loads.
3.Integrated DC power supply output, convenient for users.
4. Large battery compartment, suitable for various battery specifications.
5. Easy to move with wheels, indoor and outdoor workable.
6. LED display, easier to check the working status when using.